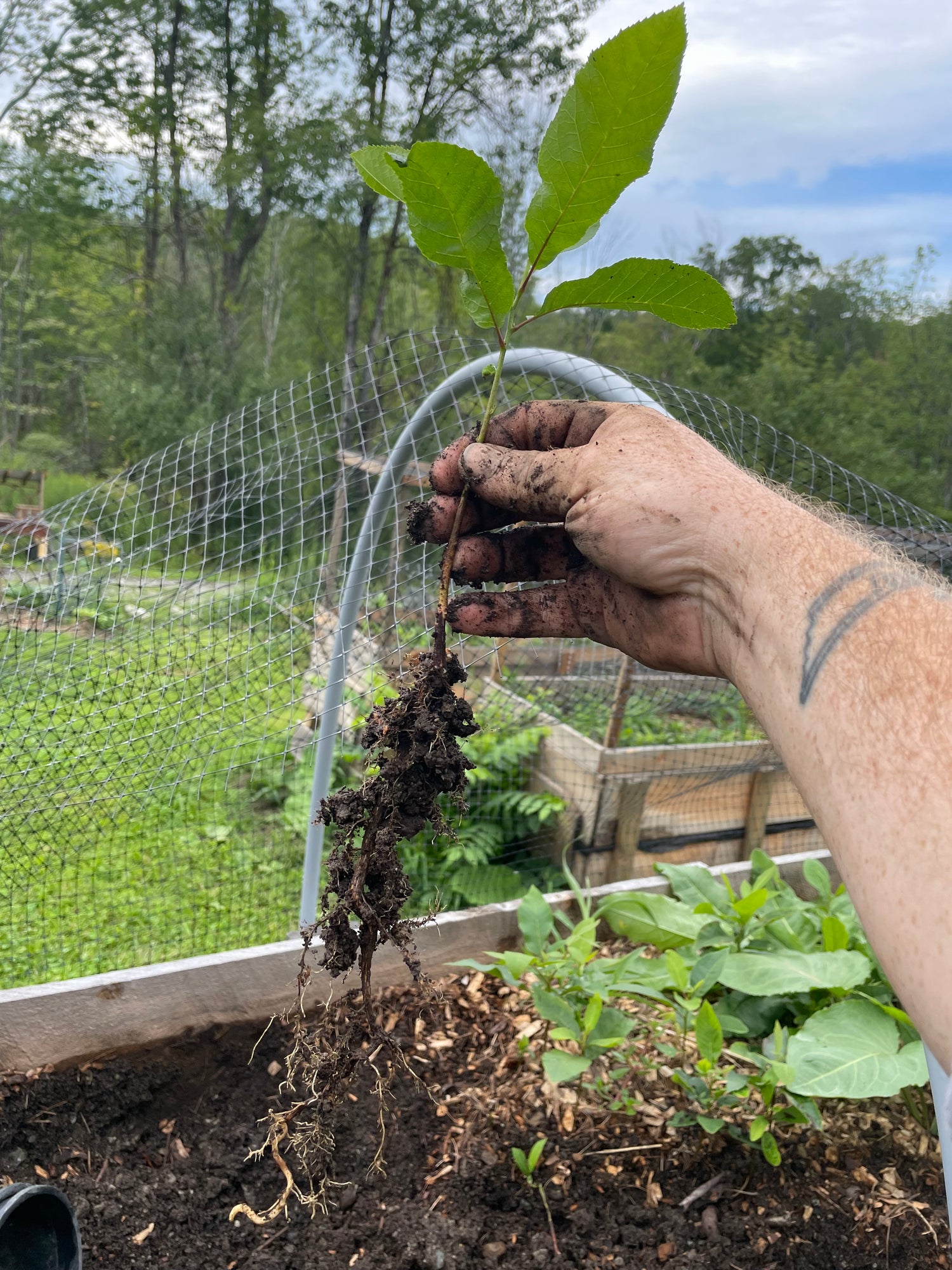 Mission
We named ourselves "North Point" as we focus on growing and distributing cold hardy climate adaptive seedlings, soil amendments, and ecological driven design support. We believe that we are in the middle of a climate migration in which animals and plants will seek new homes. This flow and movement requires human intervention to provide support for vulnerable keystone species.
To these ends we use design thinking to create and distribute tree crops that we strongly believe will play a central role in solving some of our most pressing ecological problems.
Part farm part design laboratory, we breed, research, and propagate genetically superior seedlings that we feel are exciting contributors to both human and ecosystem health. We are also exploring ways in which humans and trees can collaborate and support each other.
We are currently working on the production of chestnuts and other nut and fruit crops that will produce food for both humans and wildlife. Unlike other tree projects we are driven by the idea that humans and trees can symbiotically work together to produce the living conditions on earth.
We also believe that food foresting (based on indigenous TEK) represents a critical intervention in which we all can collectively invest. Supporting our communities through the planting of tree crops helps foster stronger more resilient communities.
For more on our breeding and growing processes see our methods section.
Get Involved
Fall 2023 Bareroot Pre-Order Now Open!